Hi guys, setelah menulis tentang serba-serbi New Zealand Scholarship di artikel sebelumnya, sekarang aku mau berbagi pengalaman tentang sesi yang paling mendebarkan, yaitu tahap interview atau wawancara New Zealand Scholarship!
Kebanyakan skema beasiswa dari luar negeri pasti punya tahap interview atau wawancara, dan tahap ini bisa dibilang yang paling penting untuk menentukan kita bakal lolos atau tidak sebagai penerima beasiswa. Kalau kita punya portfolio yang mentereng dan jejak rekam yang capable, tapi performa kita saat interview mengecewakan, bisa-bisa kita nggak jadi dipilih.
Dulu, waktu aku nyoba beasiswa LPDP pertama kali, wawancaraku jelek banget. Aku nggak terlalu siap, jawaban juga nggak mantap, dan nggak terlalu menguasai visi, misi, ataupun kenapa jurusanku penting untuk dipelajari. Hasilnya, skor wawancaraku rendah banget, padahal skor FGS-nya udah lumayan untuk bisa lolos. Belajar dari situlah, sekarang untuk setiap interview beasiswa apapun, aku selalu luangkan banyak waktu untuk bersiap-siap dari jauh-jauh hari.
Nah, kali ini aku mau berbagi 10 tips persiapan untuk kalian yang akan mengikuti interview New Zealand Scholarship. Durasi wawancara ini biasanya 1 jam dengan 2 orang pewawancara, dengan Bahasa Inggris. Simak di sini, ya!
---
1. Bikin Google Docs/Word isinya draft jawaban wawancara
Langkah pertama dan yang paling utama, aku bikin 1 dokumen yang isinya draft pertanyaan & jawaban wawancara. Kenapa aku pakai Google Docs? Biar pas lagi kepikiran jawaban atau ide-ide lain, aku bisa langsung tulis lewat handphone. Lalu, sering-seringlah baca dokumen ini sampai kalian udah hafal apa yang mau dikatakan di luar kepala.
2. Buka lagi jawaban dari esai beasiswa
Ketika pertama kali mendaftar di New Zealand Scholarship, kita diminta untuk menjawab beberapa pertanyaan, seperti How will you contribute to the development of your home country? Why are the skills and knowledge you describe above important to your country's development?
Dulu sebelum submit esai, aku menuliskan dulu draftnya di dokumen terpisah. Nah, sebelum interview, aku baca-baca lagi jawaban dari esai-esai ini, untuk memastikan kalau jawabanku konsisten dan nggak meluber kemana-mana.
3. Biasakan pakai metodologi STAR ketika menjawab pengalaman
Kalau metode ini sepertinya udah banyak yang tahu ya, yaitu STAR (Situation, Task, Action, Result). Ketika ditanya tentang pengalaman networking, bangkit dari kegagalan, atau pengalaman kepemimpinan, pastikan kita menjawab dengan metode ini.
Kita jelasin dulu bagaimana situasinya, apa jobdesc kita di situasi tersebut, lalu apa yang kita lakukan, dan bagaimana hasilnya. Metode ini efektif banget supaya kita nggak lupa di tengah jalan atau malah kita cuma sekedar cerita tanpa bisa menunjukkan kepemimpinan/resiliensi kita.
4. Gunakan bullet points ketika menjelaskan sesuatu
Ini adalah pelajaran penting banget yang aku dapat selama menjadi Public Relations. Ketika menjelaskan sesuatu, orang akan lebih ingat kalau kita menggunakan poin-poin yang jelas, seperti "Yang pertama, kedua, ketiga" atau "Dalam jangka pendek, jangka menengah, jangka panjang". Kita juga bisa mengingat jawaban dengan lebih gampang dan nggak akan melebar kemana-mana.
Misalnya, ketika ditanya tentang apa kontribusimu untuk negara? Langsung aja bilang "Setelah berkuliah, saya berencana untuk berkontribusi dengan tiga cara. Yang pertama, blablabla. Yang kedua, blabla, dst." Bandingkan kalau kita menjawab dengan seperti ini, "Setelah berkuliah, rencana saya adalah untuk blablabla. Kemudian, saya juga berkeinginan untuk blablabla." Kedengaran kurang meyakinkan, kan?
Dengan menggunakan bullet points, kita terdengar lebih mantap, percaya diri, dan sudah mengetahui betul tentang apa yang mau kita lakukan. It's an easy trick to build credibility!
5. Inti jawaban harus terletak di kalimat pertama
Kembali lagi ke teori-teori komunikasi. Kalau kita mau membuat orang lain ingat dengan jawaban kita, pastikan bahwa inti jawaban harus diletakkan di kalimat pertama. Pendeknya, kita harus to-the-point, jangan terlalu bertele-tele. Coba perhatikan contoh di bawah ini!
Jawaban pertama sangat ringkas, to-the-point, dan terstruktur, sehingga interviewer bisa langsung paham terhadap maksud yang ingin kita utarakan. Sementara jawaban kedua sangat vague, abstrak, dan belum menjawab pertanyaan itu sendiri. Jika kita berada di posisi sebagai interviewer, mana yang kita beri nilai lebih tinggi?
6. Riset sebanyak-banyaknya tentang New Zealand, kampus tujuan, dan New Zealand Scholarship
Aku inget banget, ketika wawancara dimulai, hal pertama yang ditanyakan adalah, "Apa yang kamu tahu dari New Zealand?". Nah, kalau mau stand out from the rest, jangan kasih jawaban-jawaban yang pasaran dan artifisial (misalnya alamnya bagus, masyarakatnya multikultural). Kasih jawaban-jawaban yang membuktikan kalau kamu sudah paham banget tentang New Zealand, kampus tujuan kuliahmu, dan skema New Zealand Scholarship itu sendiri.
Daripada menjawab tentang alamnya yang indah (yang udah diketahui sama semua isi bumi), mending jawab dengan kekaguman kalian terhadap Jacinda Adern dan 'kind policies'-nya, keunikan New Zealand sebagai salah satu negara terbahagia di dunia, atau juga filosofi solidaritas hidup di tengah masyarakat New Zealand yang sangat terinspirasi dari filosofi Maori. Pasti mereka akan lebih impressed!
7. Ajak teman untuk berlatih
Ini juga salah satu langkah persiapan penting sebelum aku menghadiri interview New Zealand Scholarship. Aku mengajak salah satu teman untuk role play menjadi interviewer. Fungsinya apa? Supaya mereka bisa memberikan feedback, kritik, atau bisa juga menanyakan follow-up questions yang mungkin tidak kita sangka-sangka.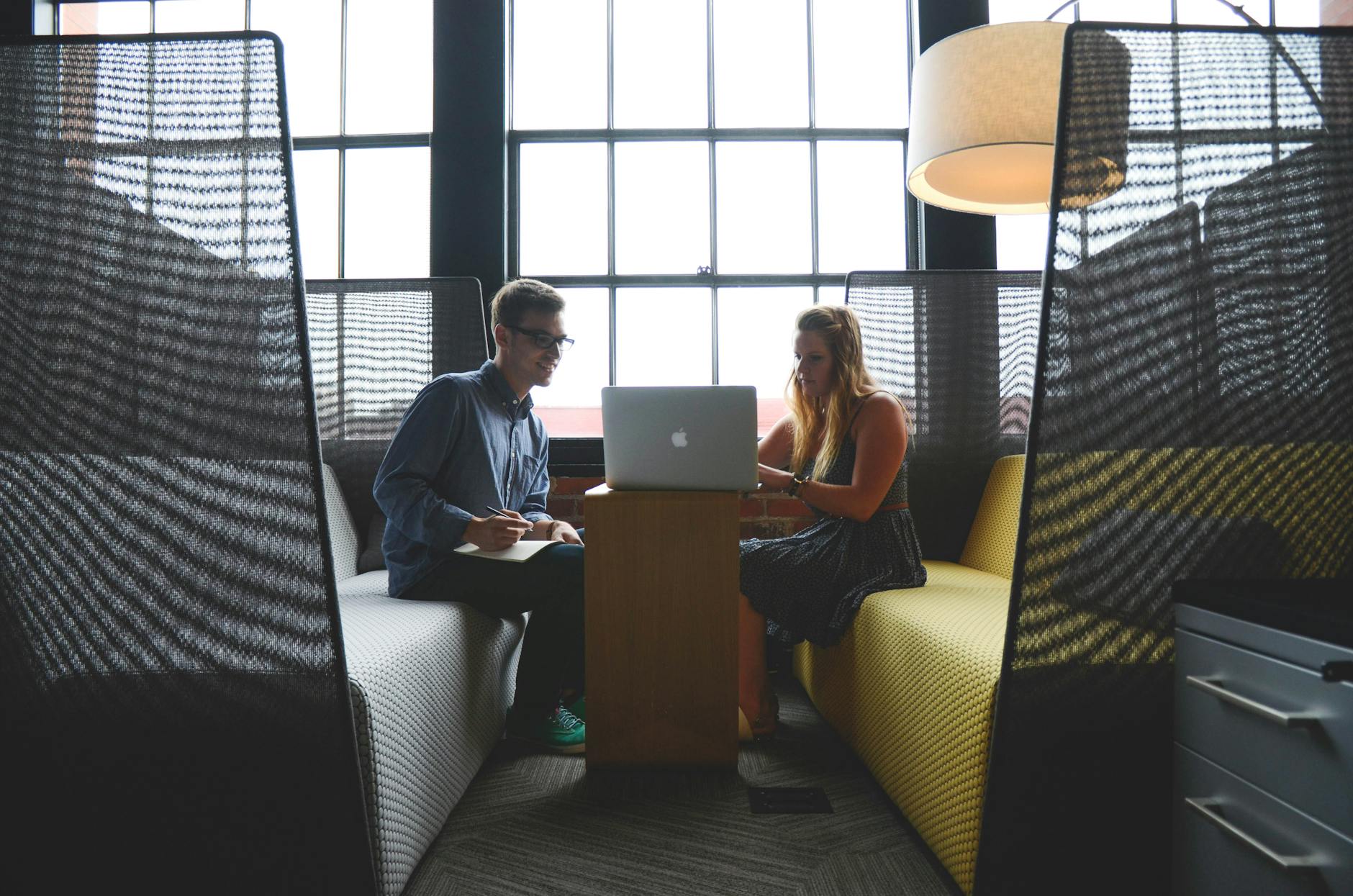 Ketika interview sudah berlangsung, kita harus siap dengan semua kemungkinan. Karena itu, dengan berlatih bersama teman, kita bukan hanya bisa berlatih memberikan jawaban dengan baik, tapi juga melatih gestur badan, body language, eye contact, sampai tone bicara agar bisa mendapatkan impresi yang baik.
8. Sering-sering pantengin grup beasiswa
Tips yang satu ini boleh dilakukan boleh tidak. Kalau aku sendiri dulu menjelang interview New Zealand Scholarship memang aktif banget mengikuti perkembangan di grup Telegram. Soalnya, dari situ biasanya ada beberapa orang yang akan berbagi pengalaman mereka, dan kita juga bisa belajar satu-dua hal. Misalnya waktu itu ada yang sempat nyasar karena nggak riset dulu lokasi interviewnya (pastikan kalian harus riset lokasi dari jauh-jauh hari), atau ada juga yang mendapatkan pertanyaan agak out-of-the-box, yang siapa tahu bisa ditanyakan juga pada kita.
Nggak ada salahnya untuk mengikuti perkembangan di grup. Tapi, kalau kalian orangnya mudah gugup atau malah jadi nervous, nggak usah dilakukan, ya!
9. Pilih outfit yang appropriate
Iya, ini juga nggak kalah penting. Dulu H-3 sebelum interview New Zealand Scholarship, aku sampai bongkar-bongkar lemari untuk mencari padanan yang pas agar bisa tampil formal, sopan, tapi juga nggak terkesan kaku/hedon/menor. Pilihlah outfit yang bikin nyaman dan percaya diri, supaya kalian nggak perlu pusing soal kepanasan, kaki sakit karena pakai high-heels, dan sebagainya. Pokoknya, di hari H interview, kalian cuma boleh fokus dan konsentrasi 100% ke persiapan interview saja.
10. Selalu datang minimal 1/2 jam lebih awal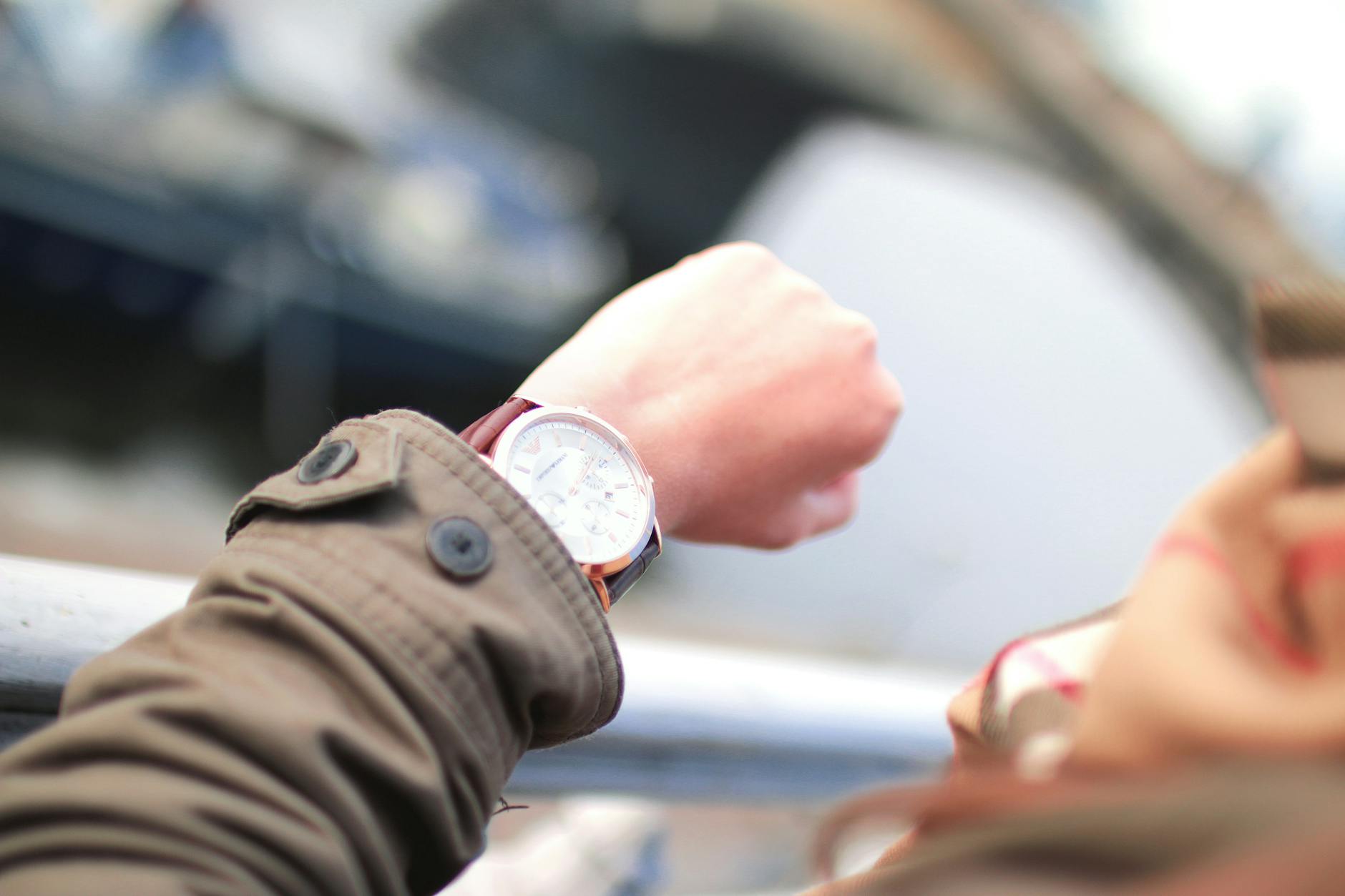 Untuk acara-acara penting seperti interview beasiswa, aku anaknya rela bangun subuh-subuh dan berangkat lebih awal, dibandingkan berangkat mepet-mepet. Ada 3 manfaat dari tips yang satu ini:

– Punya waktu lebih untuk mengantisipasi hal-hal nggak terduga, kayak macet, hujan, dll.
– Punya waktu buat benerin tampilan, misalnya rambut yang habis kena helm.
– Jauh lebih nggak gugup dibandingkan dateng mepet. Soalnya, waktu dateng, mungkin kita masih gugup, tangan masih dingin, perut masih melilit. Tapi, ketika udah nunggu setengah jam, pasti rasanya udah lebih mantep, lebih loss, dan siap buat menghadapi interview. Mentally, it works wonders!
---
Nah, itu dia tadi 10 tips persiapan interview New Zealand Scholarship! Mudah-mudahan bisa berguna dan dipraktikkan yaa! Tahap interview bisa dibilang adalah 'tahap kritis terakhir', kalau berhasil melaluinya dengan baik, 1 langkah kaki udah berada di New Zealand.
Saranku sih, banyak-banyak latihan, presentasikan diri kalian dengan baik (karena first impression really matters), dan jadilah diri sendiri. Soalnya, kalau jawaban-jawaban kita cuma sekedar hafalan atau nggak tulus, percayalah, para interviewer itu pasti hilang respek.
Semangat, ya! May the odds be forever in our favor!